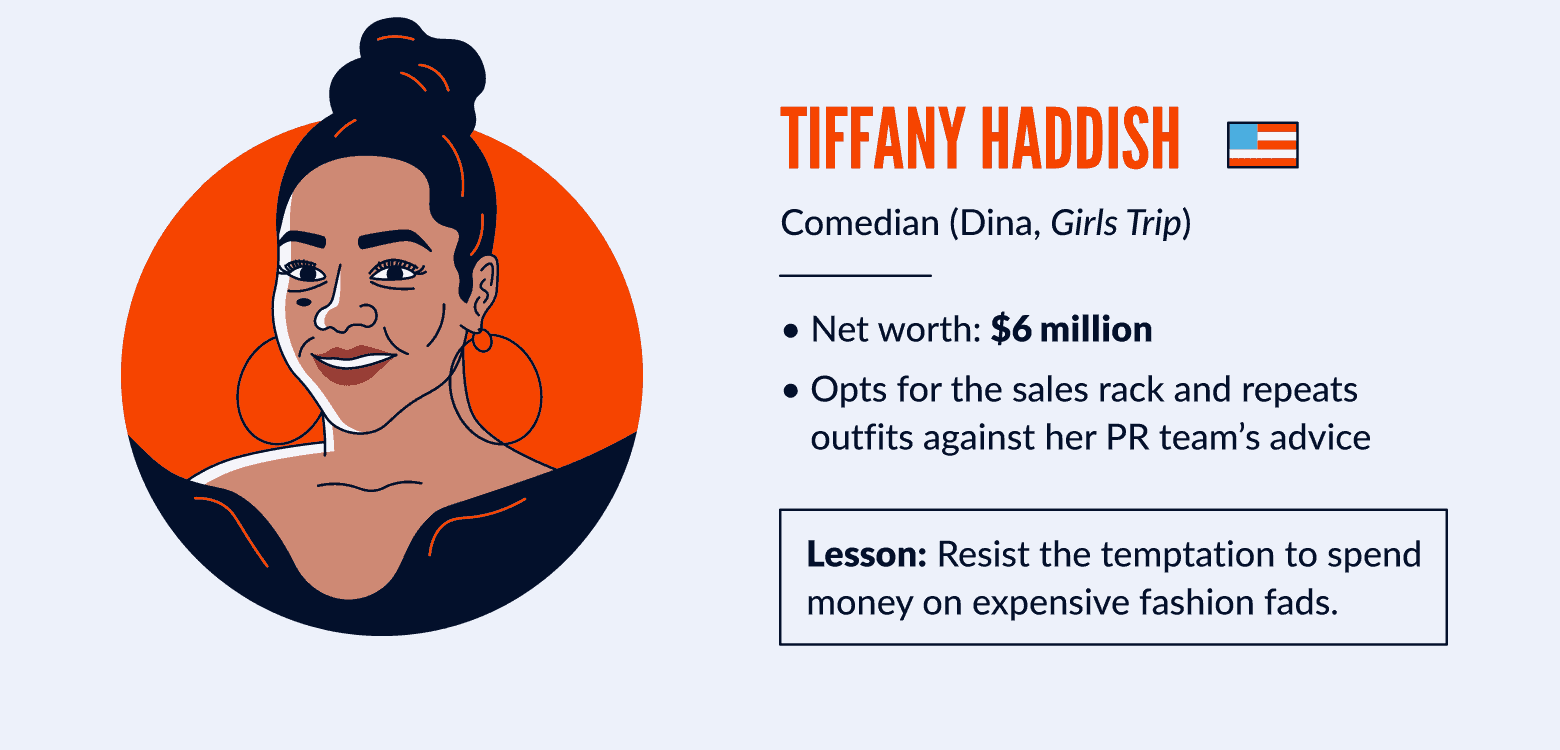 4 Financially-Savvy Famous Females and What We Can Learn from Them
4 Financially-Savvy Famous Females and What We Can Learn from Them
You can probably remember the famous female you looked up to as a girl. Whether you admired the fashion of the royal family or the entrepreneurial spirit of Oprah, they likely influenced the way you carried yourself. While some who accumulate millions of dollars and instant fame let it change the way they live, others don't let it affect their values. 
Whether these modest celebrities were a rags-to-riches story or came from old money and a family of good values, there's a lot to learn from the celebrities that manage to keep their heads while living in the flash of Hollywood. These four financially-savvy celebrities live a "rich" life, and we don't mean from their net worth. 
Take a page from these four famous females for your own accounting books. They set an example for young and seasoned women alike: don't fall victim to keeping up with fads, find coupons and discounts, pay off loans, and give back to your community.
Tiffany Haddish
Tiffany Haddish is a classic break out story. From being raised in a foster home to becoming a successful comedian starring in her own film, her acquired millions could have warranted glamorous outfits and designer everything. Instead, this humble star chooses to live below her means, and without waste.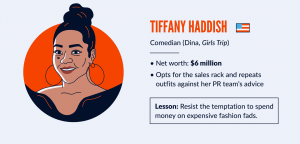 Haddish chooses to repeat outfits, especially the ones she loves, despite the advice from her managers and public relations team. Where they urge her to keep up with the latest fashion, the 'Girls Trip' star chooses not to let the fads phase her. If we all grew up with role models a little more like Haddish, perhaps we would feel less inclined to keep up with the Joneses constantly.
Kristen Bell
The sloth-loving star Kristen Bell isn't shy about the lessons she teaches her kids. She prefers to communicate her fame to them as her job, rather than celebrity status. She believes this instills the same values in them that her father once instilled in her.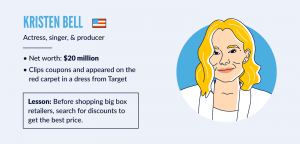 Despite a net worth of twenty million dollars, she still chooses to clip coupons and wear designs from budget-friendly brands. Bell is a great example of accessibility, even in the face of clear abundance. 
Zooey Deschanel
Lovable Zooey Deschanel stole our hearts on the set of New Girl. Her thrifty spirit wasn't just in character, she truly lives by example. Deschanel could rack up plenty of credit card debt with fancy dinners or splurging on shopping.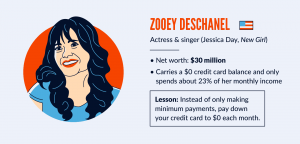 Instead, she chooses to improve her credit by paying her loans, in full, every month. The star consistently keeps a $0 balance on her credit card, an impressive feat for any adult. More inspiring still, her monthly expenditures net less than a quarter of her total earnings. 
Dolly Parton
Dolly Parton is worth hundreds of millions of dollars. Her face can be found on everything from roller coasters to album covers. Even still, she manages to keep a cool head and remember her values. Parton is constantly donating her wealth to improve the lives of others and vows to do that for the remainder of her life.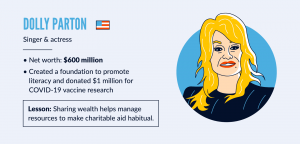 The singer, songwriter, actress, and entrepreneur-galore has started her own foundation that promotes literacy for low-income children. More recently, the star donated a whopping $1 million to COVID-19 research in order to develop a vaccine. Talk about a worldwide impact. 
Dolly's financial influence and examples go deeper than saving a few dollars on clipping coupons. What she emulates and inspires others to do is donate what they can. Whether that be time, knowledge, or finances, these donations can make giving a habit. Habitual giving has the possibility of increasing your income potential by indirectly increasing disposable spending within your budget. Give a little, get a lot.
What other stars make a viable financial role model? You'd be surprised who keeps their pocketbooks tight compared to what you see on social media. Whether you have a little one who needs a positive influence or need a little bit of celebrity to inspire your own goals, follow the lessons from these 8 financially responsible celebrities.

Back To Home