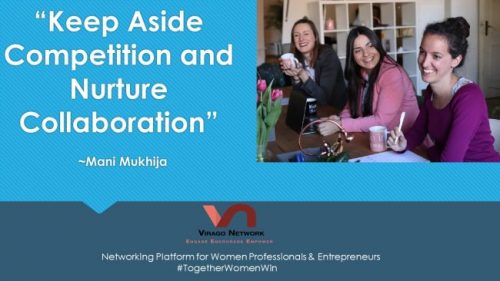 Incredible Things Happen When Women Support Women in the Workplace
"Keep Aside Competition and Nurture Collaboration" ~Mani Mukhija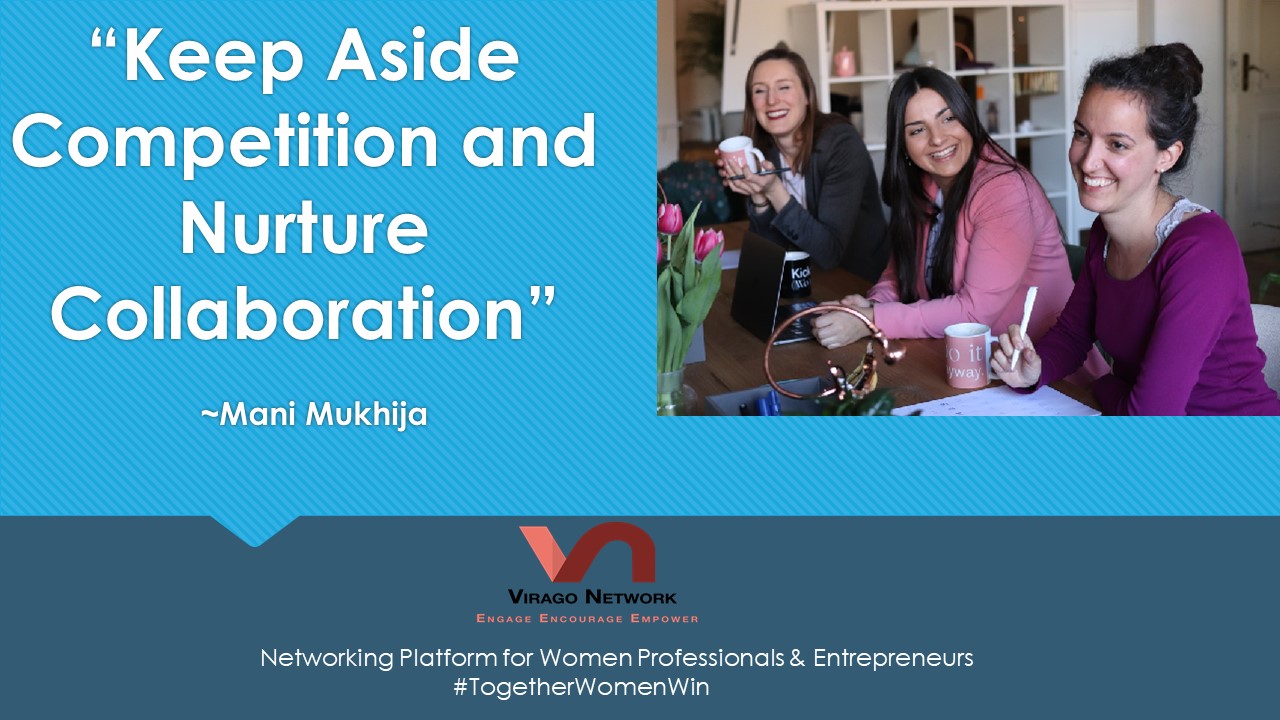 Our minds have been trained to compete against each other since there used to be a scarcity of opportunities at the top as compared to the number of aspirants. This mindset has been residing deep within our unconscious mind which is not ready to change. We have tried this strategy over years now. Hardly a few women could be successful with this competitive approach while the majority of women lagged behind when it came to making it up to the decision-making table. There are so many researches that prove the number of female representation in the board rooms is very less as compared to men.
Knowing that the competitiveness has created barriers for women in the workplace and there have been impediments to their professional growth, it's time we keep aside competition and nurture collaboration.
The time has changed. There is neither a scarcity of opportunities nor the lack of talent pool in the industry. So, why compete against each other? Why not follow a more tactical approach to raise ourselves while lifting other women up.
Until now, we have been trying to fit-in the men's club at workplace where we could never feel belonged and could never form an equation of parity. This has been the biggest reasons we lack representation of women in the C-suites.
So, here are some of the ideas to support women professionals in the workplace which in turn will help them grow professionally:
Build a strong network
Trying to fit-in the men's club at workplace hasn't worked in any ways to improve our professional growth & status. Women have been made to justify their capabilities at each rung of the ladder while men easily get to the higher positions since the decision-making tables are male-dominated and the unconscious bias tend to follow the trend to give preferences to a male over a female.
However, this in any way doesn't mean or prove that women are less capable than men in any ways. We just need our own club where we our valued, respected and heard. Forming or joining a women-centric network can help exchange viewpoints and seek advice and support for other women who have faced and tackled similar issues. This sure empowers to grow together.
Virago Network is one such junction where women connect and carry the feeling of sisterhood along the networking journey. It's a newly launched platform and can be imagined like 'LinkedIn for Women' where women professionals connect to support and uplift each other. Remember, we're better together by all means!
Celebrate the differences, raise one another
No two women are alike in personal traits and professional qualifications. Then, why not benefit from our differences by sharing our traits and experiences with one another to raise ourselves. We need to give up on the competitive attitude. Rather start to respect other's talents and learn from each other. Researches have shown that women are underrepresented at the top. If we knit strongly together to form a pack, we can eliminate gender inequality in the workplace. We need to also build a circle of trust with one another and have each other's backs when in need. We need to hold each other's hands to empower and uplift our societal and professional status and gain parity in the workplace because United We Stand and Together We Win!
Keep Aside Competition and Nurture Collaboration
A true leader is someone who is a great team player first. If you want to grow as a leader, be genuine to your goal and work towards it. You first need to be a supportive team player and a mentor. A true leader is one who leads by example. So, amplify other women by collaborating within the network by providing professional advice and support. Nothing can be more gratifying than making the sincere efforts to help change the place of women in the workplace and bring gender parity by helping each other grow together. Remember, we need our supportive network because it is important for our career as well as mental well-being.
The message to the women professionals is that they should not underestimate the power of women supporting each other at work. When women lift each other, they model the respect and opportunity they wish to see. And the change is bound to happen!
-by Mani Mukhija